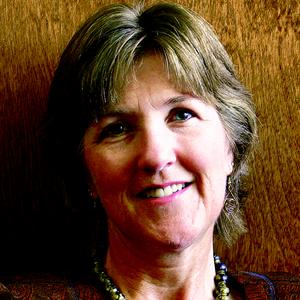 Lisa McMinn
Lisa Graham McMinn, Ph.D., is a Professor of Sociology and Writer at Residence at George Fox University. She writes and speaks about gender and sexuality, creation care, food ethics and agriculture. Her books include, Sexuality and Holy Longing (Josse Bass 2004), The Contented Soul (IVP 2006), Growing Strong Daughters (Baker 2007), Walking Gently on the Earth (IVP 2010), Dirt and the Good Life: Stories of Fern Creek (Barclay Press 2012) and most recently, To the Table: A Spirituality of Food, Farming, and Community (Brazos Press, in publication).
On Lisa's blog (Preserving Life at Fern Creek) she describes herself as a farmer, Quaker, beekeeper, and sometimes potter. Her job, she says, "is to love Creation–to laugh, hope, nurture, and mostly, to pay attention. So I tend tomatoes and fruit trees, nurture bees and chicks, preserve beans, my grandmother's traditions, and a more simple way of life."
Lisa lives on Fern Creek, a small CSA (Community Supported Agriculture) farm outside of Newberg, Oregon, where she and her husband Mark tend chickens and bees and grow food for 30 families. They bring two apprentices a year every year to live, walk, and work alongside them. Lisa and Mark have three married daughters, and six grandchildren.
Episodes